New Rules for Homebuyers in 2023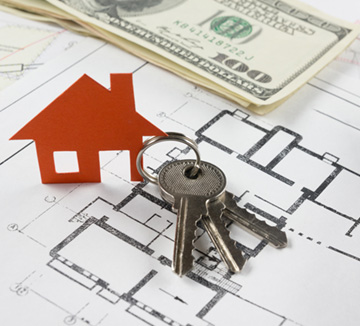 It's a new year that brings with it a new landscape for the housing market. The last three years saw dramatic changes that upended the real estate market as we typically know it. Housing pricings skyrocketed, demand surged, and supply crashed, creating a frenzy in the market. Buyers became willing to take an all-or-nothing approach to buy a house including paying way above asking or forgoing an inspection. But things have changed. 2023 ushers in a new era of the housing market and these are the new "rules" that buyers should be aware of when purchasing a home this year.
You can sleep on it
During the pandemic, buyers needed to put in an offer on a house immediately. There was no time to "sleep on it" to determine whether or not the house was right for you or what offer to make. Fortunately, you don't need to make those knee-jerk reactions now. In most markets, there are many more homes for sale and fewer buyers to compete with. If you find a home you're just not sure about, then you have more room to think about it before taking action.
You don't have to offer over the asking price
If you tried to buy a home in the last three years, then you no doubt put in an offer on a home that was way over the asking price. For desperate buyers, that was the best option for making their offers more attractive. But in 2023, you're no longer going to see that kind of competition except in the hottest markets. Most of the time, you'll be able to offer the asking price or even less and still have your offer taken seriously by the seller.
You don't have to waive contingencies
Another tactic that homebuyers were using to have the winning offer was waiving most or all contingencies. This has always been a risky move. When you waive the right to a home inspection you could be on the hook for expensive repairs you didn't know about. Or if you waived your appraisal contingency then you could find yourself in trouble if the home appraised for less than the price you offered. However, in 2023, buyers can once again feel confident including contingencies in their offers.
You don't need 20 percent down
Saving for a down payment can be one of the biggest hurdles to becoming a homeowner. During the past three years, if you didn't have at least 20 percent of the purchase price saved for a down payment, then you would have found it difficult to have your offer accepted. But in today's market, buyers can once again look at loans that allow you to pay much less than 20 percent for your down payment. Government-backed loans such as FHA, USDA, and VA loans allow you to pay 3.5 percent or even less to buy a home. This is a wonderful way for first-time homebuyers to achieve their real estate goals without having to wait years to save for the down payment.
What Others Are Saying