New Empty Nesters – Now What?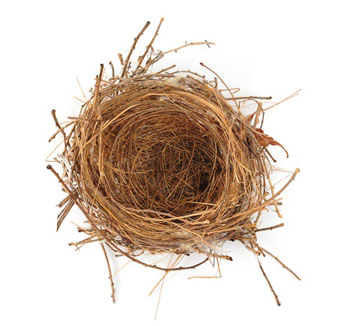 As the summer comes to a close, it's time for the kids to head back to school. But for some people, that means seeing their youngest child off to college and suddenly becoming empty nesters. This transition is a major life shift that can take time for even the most well-adjusted people to adapt to. The biggest question often is – what do I do with this sudden extra space? If you find yourself in this position, here are some of the things you may want to consider.
Redecorate
It isn't necessary to change your home the moment your last child moves out of the house. It's perfectly okay to keep their bedroom the way it is, especially if you expect them to visit home fairly often. But if the sight of those high school trophies or childhood toys is making you sad, don't be afraid to do some redecorating. You can turn your child's bedroom into a guest bedroom that's more suitable for adults. Your child will stay have a place to stay, but it will also be comfortable for other out-of-town guests that you'd like to host now that you have more free time. You could also consider turning that extra bedroom into a craft room to spend time on your hobbies, a home office to start a freelance business, or even a workout room to help keep you in shape. The possibilities are endless and are only limited by your imagination.
Renovate
If you'd like to stay in your house, but you're worried about how comfortable and safe you'll be as you age, now may be a great time to do some serious renovations. Do you envision a life of entertaining now that the kids have moved out? Perhaps it's time to redesign your living area and make it more open and conducive to large gatherings. Think about what your needs may be in 15 or 20 years and make those upgrades now, such as a walk-in shower, a first-floor master suite, or even installing an elevator. If you imagine living in your home well into retirement, you can begin to transform your home now so that it will always suit your tastes and needs for many years to come.
Downsize
Maybe you're looking around your family home and thinking that you really don't need all this space any more. Or perhaps you love the idea of having less to take care of. Wouldn't it be nice to never have to mow the lawn again? Some empty nesters dream about a life of travel as they reach retirement age, and worry that their large home will be too much to deal with when they're out of town. Or maybe you'd love to live in a different city with a better climate or more attractions. There are many reasons why empty nesters may no longer wish to live in their current home. Now could be a great time to downsize or move, whether it's purchasing a smaller home, moving into a condo or townhouse, or making that vacation home a permanent residence.
While those first weeks of being an empty nester can be very emotional, the transition also represents the chance to build the life of your dreams. The question is – what would you like to do?
What Others Are Saying