Is Winter a Good Time to Buy?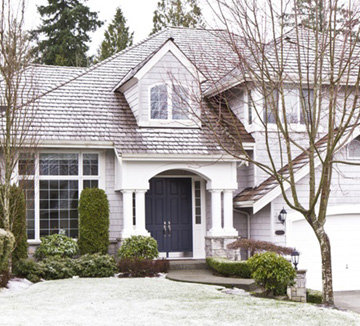 You've probably heard that the real estate market hits it peak in spring and summer, when kids are out of school and families have time to make the transition. But that doesn't mean that you can't be in the market and score a great deal during the other times of the year. If you're thinking of buying a home in winter, here's what you need to know.
Less inventory, better deals
There's no denying that you'll find the most homes on the market in the spring and summer months when families are relocating. As a result, you'll discover there are fewer homes to choose from in the fall and winter. But don't let that deter you. Even though you won't have as many open houses to attend, you will find better deals overall. While there are fewer sellers in the winter, there are also fewer buyers. This means that those sellers will be more likely to make a deal with you. These deals could come in several ways including a lower price, longer closing time, and more room for contingencies. If you find a home that's been on the market for a few months, you may find the seller is more than willing to negotiate with you.
Less competition
As stated above, there are fewer serious buyers in the winter. No buyer wants to get involved in a bidding war, and you're less likely to experience that during the winter season. Fewer buyers means less competition, so you're more likely to be able to make an offer and have it accepted. And if you're in a buyer's market where the inventory of homes for sale is high, there's a good chance you could find a great deal at this time of year.
Best test for the home
When you buy a home, you want to ensure that it's in good shape and is ready to withstand the weather. What better time is there than in the dead of winter to see whether or not the house has any issues? During the winter, you will be able to see how well the home is insulated, if it's protected from moisture and leaks, and if it can withstand the howling winds. You're more likely to notice drafts, or where water may be pooling and freezing. Since many trees will have lost their leaves, you get a better overall picture of the house, including the roof. Without the trees in the way, you're better able to see if there are any issues that may need to be addressed before you buy.
More attention from your agent
Finally, one of the best reasons to buy in the winter is that your agent will have more time to spend with you. Lower activity in the winter months means agents aren't as busy. They'll be more available to answer your questions and can work harder to negotiate on your behalf.
So don't let the winter weather keep you from house hunting. Winter can be one of the best times of the year to buy a house. Why not start your search today?
What Others Are Saying