Always Ask These 5 Questions When Buying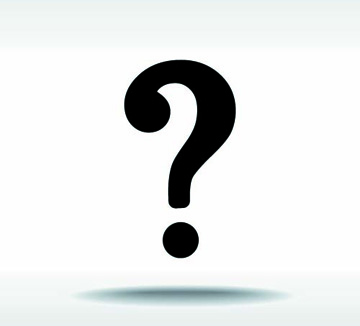 Is a new home purchase in your future? Shopping for a new home can be an exciting time, and it's easy to get swept up in your emotions. But remember that buying a home is one of the biggest financial transactions you'll ever make. While it's natural to get emotional over the decision, you also need to cultivate some practicality. That's why you should always ask these five questions before buying a house. They will help you avoid any unfortunate surprises after the deal has closed.
Why are you selling?
There are many reasons why a seller has decided to move. This could include needing more room for a growing family, relocating for a job, or downsizing after retirement. If the seller is willing to share this information with you, it may give you some clues as to how open they are to negotiating. The more motivated the seller is to move, the more likely you are to get a better deal.
What's included in the sale?
It's important to be very clear about what is and is not included in the sale of the home. Generally speaking, anything that is permanently affixed to the home is included, which might include kitchen faucets and window shades. However, some items fall into a gray area, such as lighting fixtures and appliances. If there's any confusion, it's best to have it spelled out clearly in the contract. You don't want to show up to your new home on moving day to discover that the previous homeowner has dug up and moved all the rose bushes.
Are there any problems or issues with the house?
Sellers are required to make certain disclosures about a property, but those disclosures vary from state to state. When in doubt, ask the seller if they've had any problems or issues with the house. Is there a window that just won't open, a door that doesn't lock properly, or even an "otherworldly" tenant? While the seller may not be required to disclose this information to you, it doesn't hurt to ask so you can be prepared.
Have there been any major repairs or renovations?
Ask the seller if any major repairs or renovations have been performed on the house. Even more importantly, find out who did those repairs and renovations. Did a licensed contractor complete the repairs? Or was it a DIY project that the homeowner did? Ask to see building permits, especially for renovations like additions, a new roof, or adding electrical or plumbing systems. If no permits can be produced, check with your local building department. If a permit was supposed to be issued and wasn't, the current homeowner is responsible for satisfying the code requirements. This will be you if you buy the house, which could become expensive.
What is the neighborhood like?
Finally, if you have the chance you should ask the seller about the neighborhood. While you might not get a comprehensive answer, you could discover that the neighbor has a barking dog, there's traffic noise during the day, or the streetlights are very bright at night. You could also learn practical information such as when trash is collected, the best pizza place nearby, and where to take your dry cleaning. These useful bits of information will make settling into your new home that much easier.
What Others Are Saying