5 Ways to Quickly Cozy Up Your Home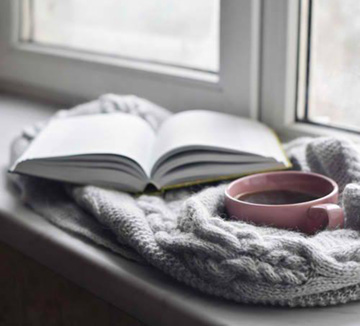 The holidays are here, and nothing beats curling up in a cozy home. If you've just moved or you're currently selling, then creating a cozy vibe quickly is a must. Luckily, it doesn't take tons of time or money to make your home warm and inviting. Here are five ways to quickly amp up your home's coziness factor.
Use battery-operated candles
Everyone looks amazing in the glow of candlelight. But real candles pose a huge fire risk. Why chance it? You can create the same instant cozy vibe by using battery-operated candles. There are tons of choices on the market, and many of them can be operated with a remote control. This means you don't have to spend time turning each candle off and on – you can do them all with the click of a button. If you have last-minute guests or showings, then battery-operated candles can quickly create a cozy vibe in every room.
Choose smart lights
While we're on the subject of flattering lights, let's talk about smart lighting options for your home. While smart lights can be a bit pricy, they can create the exact mood you're going for. Many of the systems on the market allow you to change the color of each individual bulb to create pleasing palates in each room. Best of all – these lights can be controlled from your phone or device. So if you're not home when you find out an agent is coming over for a showing, you can remotely create the vibe you want from an app on your device. When the agent shows up with potential buyers, your home will look warm and inviting without the agent having to touch a single switch.
Add blankets and throws
Nothing says, "stay awhile" quite like a luxurious blanket or throw draped on the couch. If you want to create a cozy and inviting vibe in seconds, then provide several options for curling up with a good book. Choose blankets and throws in warm hues with soft textures like faux fur or velvet. Your guests will never want to leave, and those potential buyers will be imagining themselves curled up on the couch with a cup of hot chocolate!
Display plants
One foolproof way to soften your home's atmosphere is with a plant or two. Plants quickly make any room feel cozier – especially in the winter. Who doesn't want to rest their eyes on a living green thing when all you see outside is gray? If you don't have a green thumb, don't worry. There are plenty of fake plants out there that look just as good as the real thing. Position a few of them in corners or on tabletops to make a room feel fresh and inviting.
Offer warm drinks
Finally, who doesn't love to sip a hot drink on a cold day? Whether it's coffee, tea, hot chocolate, apple cider or wassail, having hot drinks on hand makes everything feel cozier. Have a pot ready to offer guests or buyers to quickly make them feel warm and welcome.
What Others Are Saying